Continuous Ink Jet (CIJ) Inks
Continuous Ink Jet (CIJ) Inks
PrintJet Corporation manufactures a broad range of continuous ink jet (CIJ) inks that are cost effective replacement inks for many OEM manufacturers including VideoJet®, Domino®, Imaje®, Linx® Citronix®, and other printers. Our innovative ink technology is designed and manufactured in our on-site laboratory. This facility enables us to design and manufacture inks that meet our customers' most complex printing needs. With our level of expertise, we are able to produce the highest quality CIJ inks on the market.
Our broad product line of general purpose dye-based continuous ink jet (CIJ) inks is suitable for most applications and is available in a vast range of solvents and colors. Most applications require black print on a light colored substrate, PrintJet CIJ inks are developed to be used on metal, glass, PVC, other plastics, and laminated paper. Pigmented inks are used for printing on darker substrates and are available in white, gray, silver, and light blue. Our micro-pigmented CIJ inks deliver codes in intense colors likes yellow, orange, red, and green, using a standard printer.
Special Ink Applications Include:
UV Curable and UV Readable
Returnable Glass Inks & Washable Inks for Special Applications
High Temperature Ink
Alcohol Resistant Inks
Thermochromic Inks (Change color after Retort Cycle)
Non-Transfer inks for cable and wire printing
Custom ink development for special application
PrintJet's continuous ink jet (CIJ) inks are the best choice for quality inks at an economical price. Please contact us today for more information. We can manufacture alternative make-up or top-off fluids for an ink.
Search our catalog: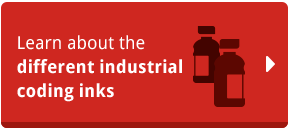 PrintJet CIJ Ink Features:
Require less printhead maintenance which means less downtime to your production lines
Use a 4-stage filtration process that ensures no sediment, sludge or residue
Provide rapid drying, usually 100 micro-seconds to 2 seconds, depending on the surface
Trouble-free conversion with our replacement inks and make-up fluids for OEM coders
Use only the highest quality dyes, pigments and materials
---